CARNIVORA™ FEATURE ARTICLES
Carnivora™ is pleased to present Feature Articles just for you!
We are dedicated to providing you with the in-depth information you've been asking for. We will be continually adding articles to this section based on your requests for information regarding RAW feeding, the up and coming information regarding CBD Oils, and much more.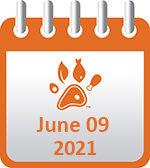 – Our Philosophy Has Been The Same Since Our Inception
– We Have Never Championed Our Foods As Complete and Balanced
– Our Sourcing, Processes, Formulas and Analysis Are Made Public

As pet patrons and manufacturers of raw diets, we struggled with the suggestion that there is something that could be considered a complete and balanced diet in nature – for people or for pets. Read Dennis Hagel's article to learn more!
– Species Appropriate Nutrition
– Evolution Of Pet Food
– Complete and Balanced
– Complete and Balanced vs Nutritional Variety

As raw food diets continue to be more popular than ever, you might be faced with the choice of "complete and balanced" formulated diets vs varied nutrition. Let's visit this topic again. Read Brenda Hagel's article to learn more!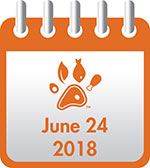 – Bacteria Responsible for Human Food-borne Illness
– Protective Activities of the Digestive System
– Bacteria Are Everywhere
Dogs and cats evolved to eat bacteria in their food and from other sources in the environment. They eat soil, contaminated meat, and buried carcasses and bones. Dogs being naturally coprophagic enjoy eating the feces of many different animals and much to their owner's disgust, sometimes their own. Read Brenda Hagel's article to learn more!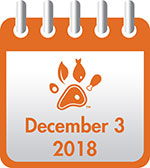 – The key to healthy nutrition is variety and moderation
– When it comes to diet, there's no "one size fits all" approach
– "Complete and Balanced" pet foods are a myth!
"Complete and balanced" pet foods are designed to be adequate for the "average" dog or cat but do not address an individual animal's unique and variable needs. Dogs and cats require different levels of nutrients due to various disease conditions or injury as well as any known nutrient losses through the skin, urine, and the intestinal tract. The interactions of medications may affect the absorption of nutrients. Read Brenda Hagel's article to learn more!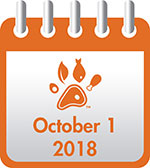 – What are the facts? Are there any clinical trials using cannabis or its derivatives?
– The anti-proliferative properties of cannabis were first reported 40 years ago
– Cannabinoids can induce autophagy, apoptosis, cell cycle arrest, reduce angiogenesis, tissue invasion and metastasis, without affecting normal cells
A 2500-year-old mummy was unearthed in Siberia in 1993. Known as the "Siberian Ice Maiden", her burial chamber contained, among other things, a pouch of cannabis. MRI imaging revealed that the princess had a primary tumor in her right breast with enlarged lymph nodes and metastatic disease. It has been speculated that the cannabis was used to manage her pain... Click here to read Dr. Robert J. Silver's thought-provoking article.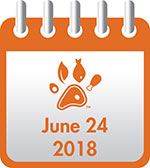 – RAW Diets for Cats & Dogs
– Does every meal have to be complete and balanced?
– Who should we trust to PRODUCE our RAW FOOD?
One glaring problem involves the issue of balancing RAW programs of nutrition. Is it possible to balance raw food programs over a number of meals or should every meal be "complete and balanced"? — which is the assertion made by the makers of fake industrial foods. What are we to make of a RAW food producer who insists that every meal consumed must be complete and balanced just like the fake foods? Should we trust such a producer? Should we trust their products? Read Dr. Ian Billinghurst's article on this topic.